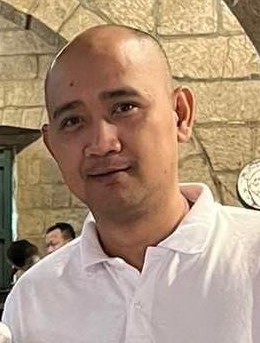 The family of a 39-year-old seafarer who died due to overwork, lack of rest, and on the job in extreme condition in a bulk carrier anchoring in an UAE city are asking the Department of Migrant Workers (DMW) and its attached agency, the Overseas Workers Welfare Administration (OWWA), to conduct a serious and thorough probe of incident.
The victim, Alberto M. Coleto, a native of Tago, Surigao del Sur, had just woke up from a short, two-hour rest when he collapsed and given emergency treatment before he expired.
Prior to this, he was working 38 long hours with only 2-hour beak in a scorching environment, doing exhaustive cleaning and sweeping inside Star Gwyneth, a bulk carrier.
Testimonies of fellow workers showed that Coleto was ordered by the operator to work in a scorching workplace during the vessel's port of call in Mina Saqr, United Arab Emirates, before being allowed to take a breather.
News of the death of Coleto was conveyed to StarOcean Manning, Inc., his agency, which in turn reported the tragedy to Mary Grace Coleto-Salinas, the victim's sister.
Family spokesman Bon Salinas, victim's brother-in-law, said the family is not satisfied over the explanation given by the agency, saying the account was not transparent and detailed, especially on the circumstances that led to Albert's death.
Salinas said the family is seeking justice by filing appropriate civil and criminal charges against the ship operator and the manning agency for neglectful and remiss acts, and against the individuals tasked to make the workplace safe and secure.
He said they are also looking to the possibility that lack of safeguards and precautionary protections contributed to his demise.
Though DMW and OWWA have made their own separate probes to get to the bottom of the case, the victim's family want the inquiry done speedily to the satisfaction of Albert's family, and to carry out the suitable penalties for whosoever is to blame for the preventable misfortune.
By MANNY T. LUMANAO