A doting father has emotionally appealed to Congress to now approve the use of medical cannabis or marijuana as medicine, for the sake of his only son and other patients.
Romeo Ballesteros, a member of Cannahopefuls, Inc. – an advocacy group for the legalization on the use of medical cannabis, was teary-eyed when he appeared before the weekly Media Health Forum of Bauertek, Inc. last Monday. "Ang masakit ay 'yong makita mo ang anak mo na nangingisay sa harapan mo at wala kang magawa. Hindi mo mapigilan 'yon," Ballesteros said.
He came to the forum with his now 16-years-old son, Sachi, who has been suffering from seizure disorder since he was five months old. Studies, research and clinical trials show that medical cannabis can cure epilepsy and other ailments. It has also been clinically proven for chronic pain, chemotherapy associated nausea vomiting, multiple sclerosis, among others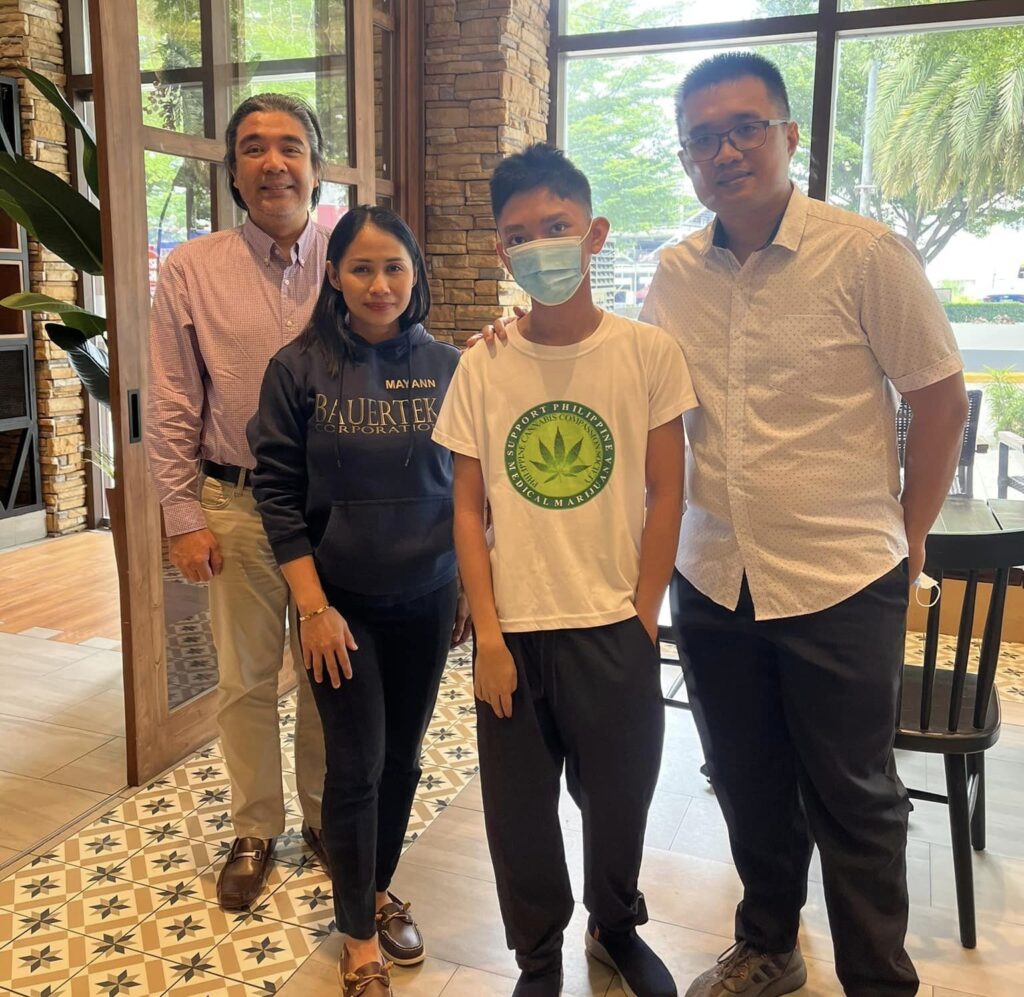 Medical cannabis' use is legal in 60 countries and counting. The Philippine Senate and House of Representatives have yet to approve the legalization of its use.
Dr. Gem Marq Mutia, an adult medicine specialist and founder of Philippine Society of Cannabinoid Medicine, is a regular forum panelist. He said that patients and parents from overseas who gave testimonies on the benefits of medical cannabis, are the reason why local patients have as well, appealed to legalize its use.
Meanwhile, Dr. Richard Nixon Gomez, an inventor, a scientist and general manager of Bauertek, Inc. said that they are looking forward for Congress' approval before the end of 2024.
The elder Ballesteros said that his son is currently taking five anti-epileptic drugs but these have side effect on the boy's immune system and caused other medical problems "that affect his quality of life." This is also the reason, they can't send him to a regular school.
Dr. Mutia explained that CBD orCannabidiol is a compound found in marijuana which is not impairing, meaning it does not cause a "high."This causes seizure to stop. "Mas safe po ito sa mga organs at definitely mas bawas ang side effects. Hindi kagaya ng ibang synthetic anti-seizure drugs."
Mutia has called on Congress and leaderships of other medical groups not to make it difficult to patients and their parents who want to try and "possibly, it's a very effective option."
He said, it's also hard to acquire compassionate special permit to avail of imported drugs made from medical cannabis. It was only in 2016 when CBD use was approved by Food and Drug Administration (FDA) because there were those who tried to get it via "underground" but found the compound to be effective.
Bauertek Coporation is a research, development and manufacturing company that sponsors the weekly Media Health Forum. (Nelson Santos)