By Allan Mauro V. Marfal, DOST-STII, DOST Media Service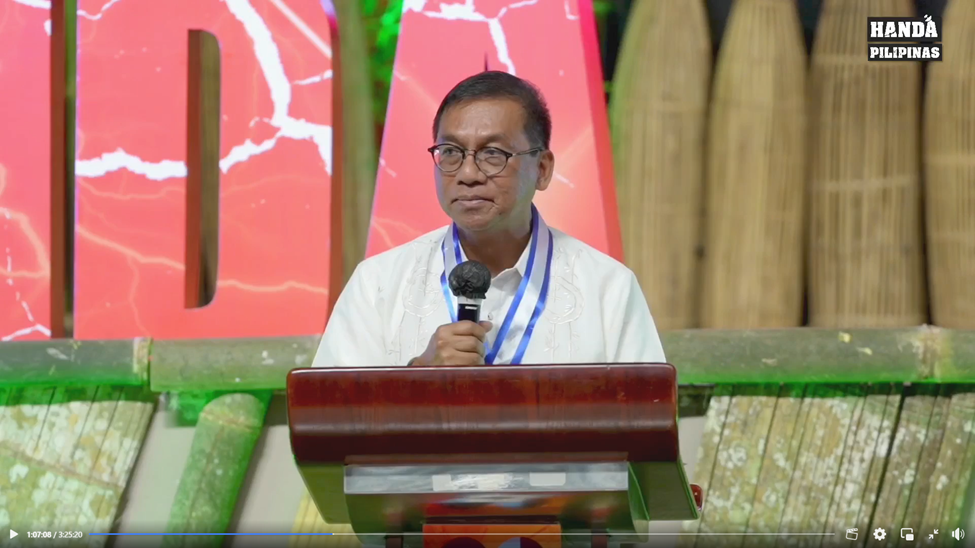 Several major disasters have struck Mindanao, including Tropical Storm Sendong in 2011, severe El Niño effects from 2015 to 2016, earthquakes in 2019, and heavy rainfall-related incidents in 2022. All these disasters resulted in a significant number of casualties and property damage. While these events were caused by natural hazards, does that mean a disaster will automatically occur?
The answer is no, according to Department of Science and Technology (DOST) Secretary Renato U. Solidum Jr. as he shared his insights and keynote message at the opening of the 2023 Handa Pilipinas: Innovations in Disaster Risk Reduction and Management Exposition for the Mindanao Leg with the theme, "Enhancing Resilience and Sustainability for Mindanao" held on October 04, 2023 at the Limkektai Luxe Hotel in Cagayan de Oro City.
"Disasters happen, when we, as the government, as a community, and as an individual fail to anticipate, prevent, mitigate, and prepare for natural hazards. Disasters happen
when we fail to make use of the available and reliable scientific information to guide our planning, decision making, and action. Disasters happen when we fail to work together in responding to its consequences and impacts," said Secretary Solidum.
Why is it imperative to foster resilience, particularly in Mindanao? What exactly are we gearing up for?
Sec. Solidum explained that primarily, we have to recognize that disasters are undoing the strides in development. Few things erode progress as swiftly and comprehensively as disasters do, capable of obliterating years of advancement in an instant. He added that consequently, as we strive to bolster our economy in Mindanao, safeguarding our resources and wealth necessitates a concerted effort to mitigate climate and disaster risks.
He also emphasized that the Philippines continues to hold the distinction of being the most vulnerable nation in terms of natural hazards and climate change. Recently, on September 20, 2023, the World Risk Report 2023 affirmed our vulnerability, ranking us first among 193 countries for the second consecutive year. Climate change is exacerbating the intensity and unpredictability of existing hazard events, disproportionately affecting the most vulnerable communities.
"But we also see an opportunity to change this narrative. We need to take a firm stand and commitment to reduce our vulnerabilities and make our own redefined and reimagined Filipino brand of resilience. And we cannot do that alone. We need the whole-of-society to make our vision of safer, adaptive, climate and disaster-resilient Filipino communities towards sustainable development a reality," said Sec. Solidum.
Lastly, Secretary Solidum emphasized that the Philippines, renowned as an archipelago of risks, has seen its fair share of disasters in Mindanao. Notably, Tropical Storm Sendong in 2011 claimed over 1000 lives and impacted nearly 700,000 people. From 2015 to 2016, El Niño wreaked havoc, leading to states of calamity in areas like Maguindanao and Cotabato City. Mindanao was also struck by a series of earthquakes in 2019, causing significant damage. Most recently in 2022, heavy rainfall led to fatal incidents in Maguindanao del Norte, underscoring the region's vulnerability.
"Although, we Filipinos are often known as victims of disasters. Today, with our innovations, we become victors. Filipinnovation represents how knowledge drives innovation, innovation drives productivity, and productivity drives economic growth. But it is also an evolution of how Filipinos are not merely managing disasters, instead managing disaster risks, not only surviving disasters but instead creating solutions to face it, emerging as victors," said Sec. Solidum.
At the core of HANDA Pilipinas Expo 2023, especially in Mindanao, lies a focus on Innovations in Disaster Risk Reduction and Management. This three-day activity seeks to raise public awareness about preventable issues we encounter today and introduce locally developed technologies ready for adoption. These innovations are geared towards maximizing their potential in disaster prevention, mitigation, preparedness, response, and rehabilitation.
Some of the Filipino made and ready-to-adopt technologies featured in the Mindanao Expo are from the DOST's warning agencies, DOST-PHIVOLCS and DOST-PAGASA which deliver reliable, effective, and timely risk information and warnings to the public.
Notable technologies he mentioned include SatRex, the GeoRiskPhilippines Initiative, and significant research initiatives such as Landslide Investigations on Geohazards for Timely Advisories by UP Los Banos and the Community Dengue Early Warning System by Isabela State University.
"The early warning system's purpose is to offer people the time needed for preparation, emphasizing the significance of early action," said Sec. Solidum.
Additional technologies featured include Rainwater Collection System and USHER Technologies for disaster preparedness, as well as Clean Water, Healthy Food, DIY-Bamboo Shelter, and Mobile Command and Control Vehicle for disaster response, rehabilitation, and recovery. These innovations can be explored in the Prevention and Mitigation exhibit.
"Disasters happen when we forget this very important message from a campaign from the United Nations Office for Disaster Risk Reduction or UNDRR which is there's no such thing as natural disaster, only natural hazards. Earthquakes, tsunamis, volcanic eruptions, tropical cyclones, and even climate change are natural hazards. This is part of natural phenomena. What makes it not natural is when these natural hazards become a disaster," said Sec. Solidum.
The 2023 Handa Pilipinas Expo in Mindanao will run until October 06, 2023. Stay tune to the DOST Philippines and DOST 10 Facebook pages for more information.  The last leg will be held in Tacloban City on November 08-10, 2023, coinciding with the 10th year when Typhoon Yolanda struck the areas. (30)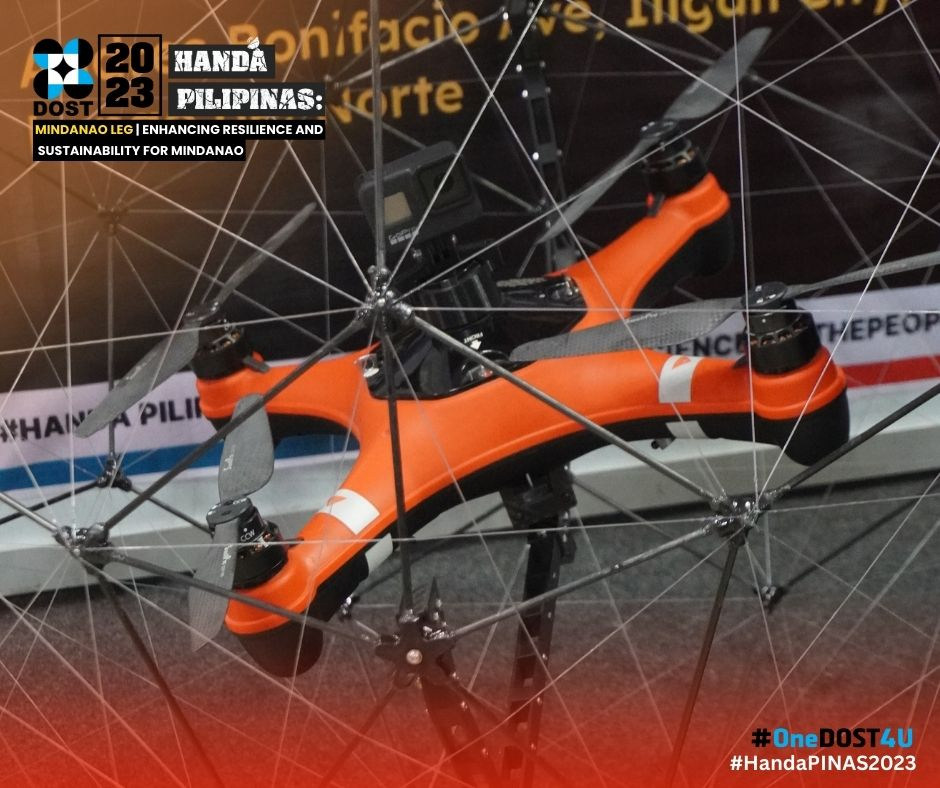 Some of the highlights on Wednesday, October 4, from the opening of the 2023 Handa Pilipinas Expo in Mindanao held at Cagayan de Oro City. (Photos from the DOST-10)