To provide access to safe drinking water, the Department of Science and Technology partners with the Local Government Unit of Talakag in providing 140 Ceramic Water Filters to the Higaonons in Barangay San Rafael, Talakag, Bukidnon on June 2, 2023.
Before DOST intervention, residents had to boil water before drinking. Records indicate 4 diarrhea cases in 2019 and 13 in 2020. Microbiological analysis found coliform in the water source, lacking values for drinking water quality. Residents travel 2 km to collect water from a spring, posing challenges to its potability due to source and handling.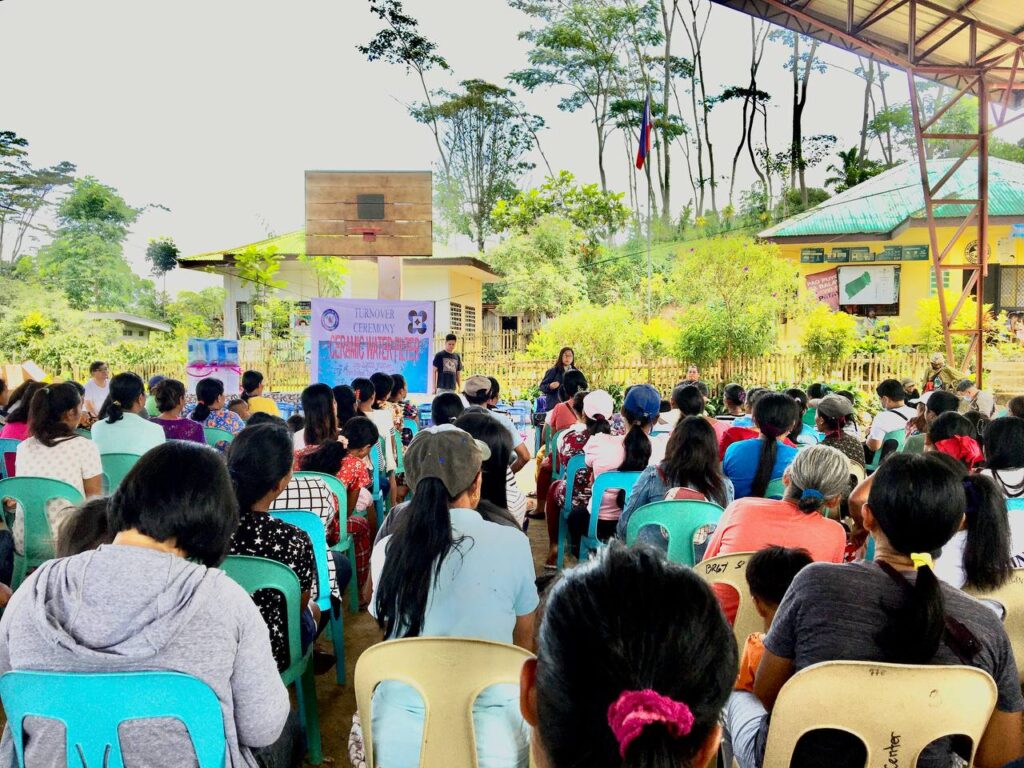 The distributed ceramic water filter is a product of the Ceramic Training Center at Mindanao State University – Iligan Institute of Technology. This patented technology effectively filters out rust, heavy metals, and harmful bacteria like E. coli, ensuring the safety of drinking water. Additionally, the filter preserves essential minerals while maintaining a non-acidic pH level.
LGU Talakag has been an active partner in assuring effectiveness and success in the projects of DOST in Talakag. Municipal Administrator Alberto Bigcas has expressed his gratitude to DOST for the science and technology-based assistance on behalf of the Municipal Mayor Vergito O. Factura. "Ang DOST daghan nag natabang diri sa atong lungsod, dili lang sa panginabuhian pero gitagaan pud ug pagtagad ang problema sa mainom nga tubig labi na diri sa Barangay San Rafael. Dako among pasalamat sa DOST sa tanan tabang ilabi na sa seguridad sa panglawas sa atong mga katawhan diri sa San Rafael, pinaagi sa paghatag ug access sa pag-inom ug limpyo nga tubig".
San Rafael barangay captain Puyat P. Sagayan also expressed his heartfelt gratitude to DOST and LGU-Talakag for giving solution to their predicament. "Nalipay kaayo ko nga makita akong kaubanan sa barangay nga malipayon sa pagdawat aning Ceramic Water Filters, ang tubag sa problema sa pag-inom sa dili limpyo nga tubig. Salamat DOST ug sa Lokal nga Pagamhanan sa Talakag, unta daghan pa ang ingon niini para maapud-apud sa tanang residente sa barangay."
This project, "PROJECT WAHIG: Water and Hygiene Improvement in Geographically Isolated Areas of Brgy. San Rafael through the Roll-out of Ceramic Water Filter Technology in Talakag, Bukidnon-D1", is made possible through the Community Empowerment through Science and Technology program of DOST. This project is inline with Goal #6 of the sustainable development goals of the United Nations, which is ensuring access to clean water for everyone.
Currently, LGU Talakag is the second recipient of CWF from DOST Bukidnon through the CEST program. This intervention is just one of the 11 CEST projects in the municipality. Provincial director Ritchie Guno said that the office aims to partner with more LGUs in need of Science and Technology interventions through the said program. (Jenifer O. Pancho / DOST-Bukidnon)