PRESIDENT Ferdinand "Bongbong" R. Marcos Jr. graced the "Handa Pilipinas" Visayas Leg – a celebration commemorating the 10th anniversary of the catastrophic super typhoon "Yolanda" on Nov. 8, 2013 in Tacloban City.
The exposition led by the Dept. of Science and Technology (DOST) held in Summit Hotel, from Nov. 8-10 tackled "Innovations in Disaster Risk Reduction and Management Exposition."
The president said what happened 10 years ago "underscores the importance of disaster risk reduction and management." The Filipinos' spirit is incredible, he added. "Our ability to come together to support one another, to rebuild during such adversity is always an inspiration."
The event is an annual exposition of innovations in Disaster Risk Reduction and Management (DRRM). This year's theme is "STY Yolanda remembered: understanding Risks and Preventing Future Disasters."
Marcos further said that the government is always committed to advancing the country's disaster resilience. He mentioned the importance of the role of DOST in the undertaking. "The DOST has been instrumental in developing cutting-edge technology for disaster risk prevention, mitigation preparedness, response and recovery."
Collaboration among government agencies, local government and the private sectors and communities "is a key to effective and successful in disaster risk and management."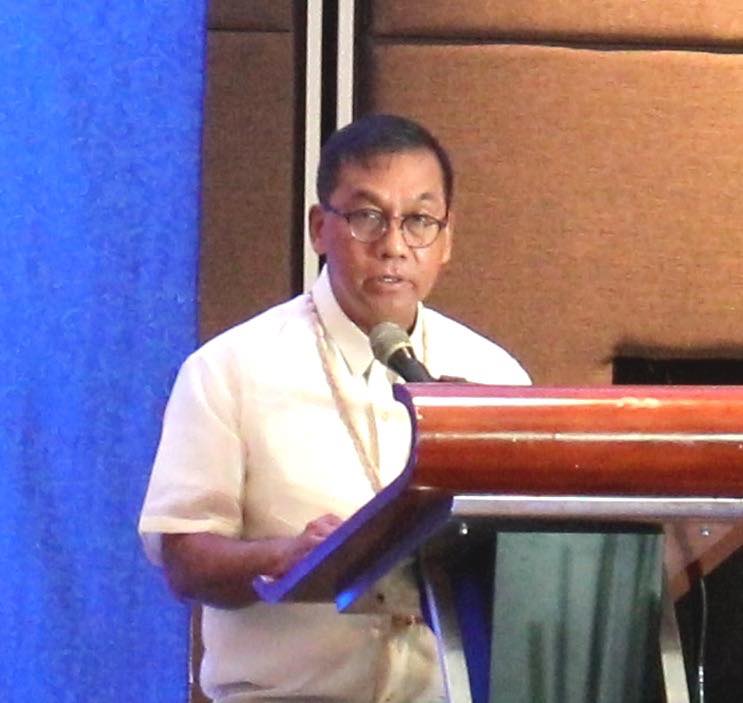 "The difference between victims of disasters and victors over disasters is how they handle adversities. The first one suffers from the same repeated story. The latter moves forward and builds resilience," said DOST secretary, Dr. Renato Solidum Jr., for his part. He explained that investing in resilience is a legacy opportunity. "As we build Philippine resilience, we are making Filipino communities more prosperous and secure than before."
Solidum delivered the opening remarks while Tacloban City Mayor Alfred Romualdez welcomed the guests to the event.
Dept. of the Interior and Local Government (DILG) Secretary Benhur Abalos Jr. said: "We at the DILG stand together with the DOST in our commitment in enhancing the capacities of our LGUs in the disaster risk management," adding that his department has initiated several initiatives like the activation of the DILG operation centers and others. Abalos assured the DOST of its "all-out support."
Leyte Governor Carlos Jericho Petilla said that "we can't really prepare enough" referring to the forthcoming disasters, but preparation should be tp the maximum. "We have to see disaster as a science and a solution as a science," the governor told the even attendees. "I wish we can eliminate disasters but we can only do reduction."
In the afternoon, during the presentation of the Disaster Preparedness Technologies forum, DOST presented projects such as abaca-fiber reinforced composites for transport; collapsible toilet bowls; upgraded emergency disinfection system; rainwater collection system; and emergency food reserve. The three-day event showcases a series of technology fora, where scientists, experts and resource speakers discuss the DOST-developed, supported and funded DRRM technologies. (Nelson S. Santos)