As part of the celebration of the 2023 Regional Science, Technology and Innovation Week sa Amihanang Mindanao, the Department of Science and Technology leads the conduct of S&T in Arts and Creativity Forum on October 13, 2023 at Mindanao State University – Iligan Institute of Technology, Iligan City.
The event was attended by participants from Hulma ILIGAN Creatives Collective, Lampakanay Weavers Association, DevCon Iligan, IDEYA, MSU IIT DOST Scholars Association (MIDSA), LGU Valencia City, and Adventist Medical Center College.
DOST 10 staff Dorina Marie E. Ytang highlighted the role of the creative industry in the innovation and its unique potential to contribute to the attainment of the Sustainable Development Goals (SDGs).
"By finding research, fostering entrepreneurship and providing cutting-edge resources, the DOST empowers creatives to develop new forms of expression, storytelling and entertainment, which in the long run bring economic growth, decent work, foster diversity and inclusivity through digital media and technologies," added Ms. Ytang.
Presented during the forum is the DOST-Philippine Council for Industry, Energy, and Emerging Technology Research and Development (DOST-PCIEERD) R&D projects and DOST's pioneering Grassroots Innovation for Inclusive Development (GRIND) Program.
Project manager for the creative Industry from PCIEERD, Engr. Jayson B. Nuval introduced the programs supported by DOST focusing on the music, footwear, cultural heritage, science museum, game development, film, animation and visual arts domains.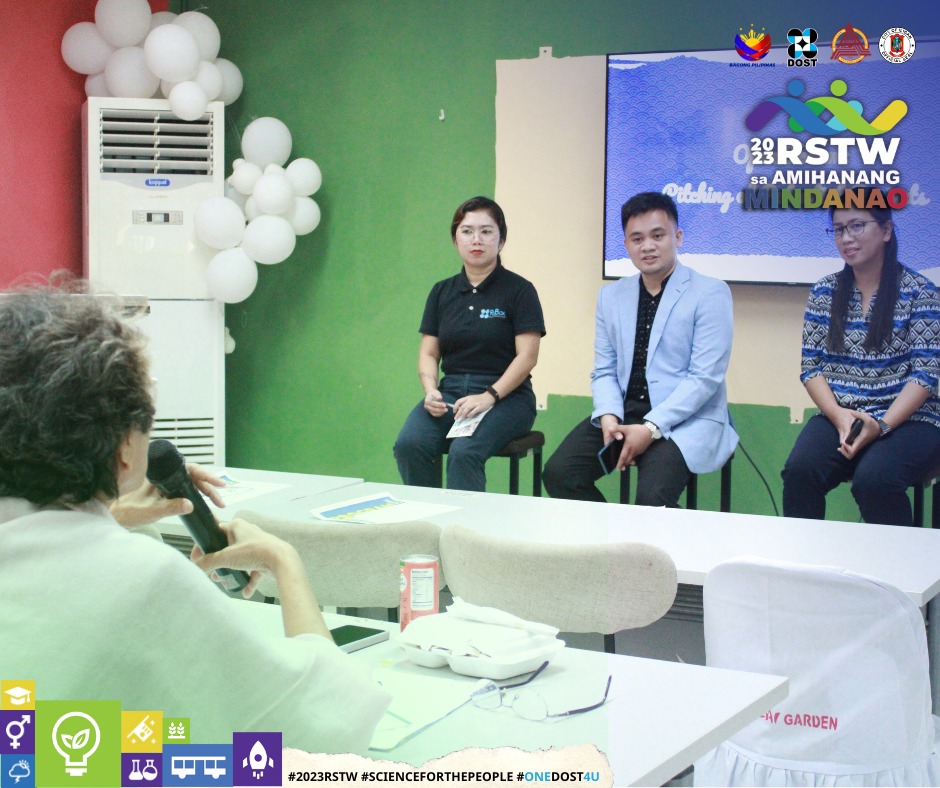 DOST-10 representative Rashia Mae Desa E. Paano shared the GRIND Program and pointed out the opportunities for any innovations on livelihood, endangered crafts, agriculture, waste management, heritage foods and heirloom recipes, ethnobotanicals, and innovations addressing health hazards and circular economy at the grassroots level.
Among the highlights of the event is the open forum session where sectors from the handicrafts, theater, music, game development, design and traditional arts exchanged questions, challenges and insights. On accessing project funding, the sector lead of PCIEERD's creative industry, Ms. May-Rose B. Pariñas guided the participants of the step-by-step process and requirements in the submission of proposals.
GRIND focal person, Ms. Paano shed light to the women's association of weavers on the process through SalikLakbay. As a result, artists from the Lampakanay and HULMA groups expressed interest in the program for further innovations on their basket making and weaving.
Under Republic Act No. 1194 or also known as the Philippine Creative Industries Development Act, DOST is mandated to promote the development of the creative industries by strengthening the rights and capacities of the creative films, artists, artisans, creators, creative workers, indigenous cultural communities, creative content providers, and other stakeholders (Kristel Alvarico/DOST-10).