A BETTER quality of life can be achieved through science, technology and innovation (STI), according to Secretary Renato U. Solidum of the Dept. of Science and Technology (DOST).
The Science head was the keynote speaker in the yearly celebration of the Regional Science, Technology and Innovation Week (RSTW) in Caraga Region which opened on Sept. 29 at the Surigao del Norte Provincial Gymnasium in Surigao City.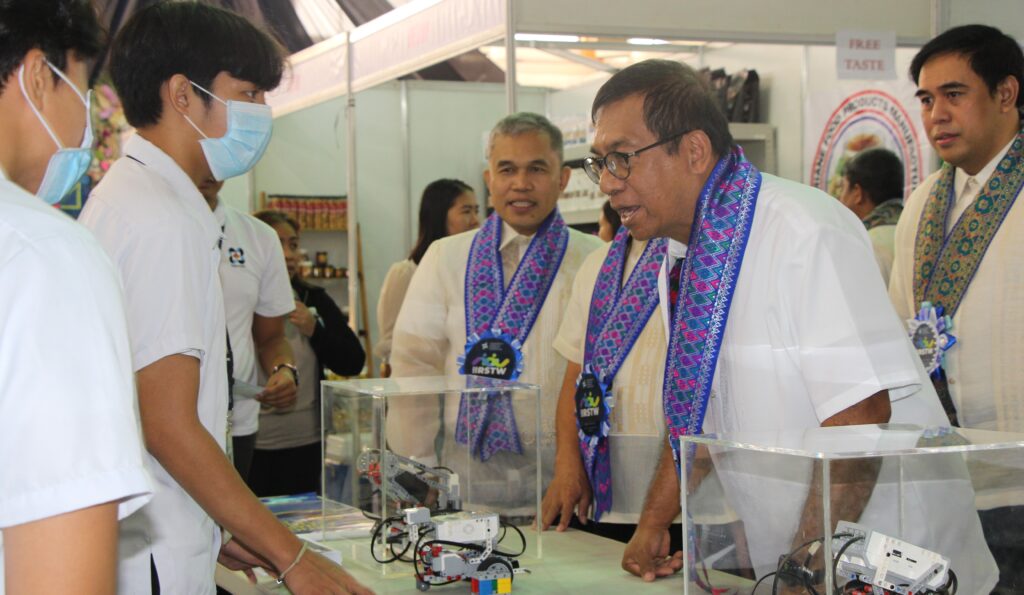 The theme of this year's RSTW Celebration "Siyensya, Teknolohiya at Inobasyon: Kabalikat sa Matatag, Maginhawa at Panatag na Kinabukasan" encapsulates the significance of STI in attaining a prosperous and sustainable future, Solidum said.
"We cannot ignore the fact that science and technology are the driving forces behind economic growth. The data from the World Intellectual Property Organization (WIPO), including the Global Innovation Index rankings, shows that countries with strong STI 4 ecosystems tend to have higher GDP per capita," he added.
In the same occasion, guests and attendees witnessed the unveiling of various DOST-supported projects. They also attended the informative S&T fora and visited the different exhibits.
The DOST chief said that the agency is guided by a strategic thrust aptly called DOST four Pillars namely: promotion of human well-being; wealth creation, wealth protection and sustainability.
DOST-CARAGA is headed by regional director, Engr. Noel M. Ajoc and other guests present at the event were Surigao del Norte Governor Robert Lyndon S. Barbers represented by Vice Governor Eddie Gokiangkee, Rep. Robert Ace Barbers from the 2nd District of Surigao del Norte and Mayor Pablo Yves L. Dumlao II represented by Vice Mayor Alfonso Casurra.
The pillars of DOST orchestrate the interrelationship of processes involving knowledge production and generation through research and development; technology transfer, commercialization, adoption, and utilization; and provision of scientific and technical services to target beneficiaries and stakeholders, according to Solidum.
They serve as guide on how DOST can contribute to social and economic development at the national, regional, and local level to achieve "Ambisyon 2040" and the vision of a Prosperous, Archipelagic, 3 Maritime Nation by 2050, as articulated in the PAGTANAW 2050 document, the country's science, technology and innovation foresight.(Nelson Santos-PAPI)